TL;DR: Comic making can be hard, but scroll down below to see the available resources to help you become a better comic artist.
Introduction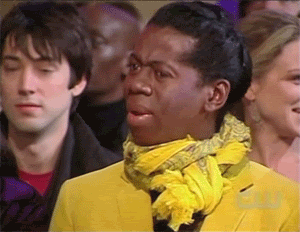 Starting out as a comic artist, for me, was a very confusing experience. I thought to myself, I'll just slap on rectangular panels and place the text bubbles anywhere I wanted. That seemed to work alright for awhile, but as I kept on making comics, I realized I don't really know what I was doing. This seems more apparent when you compare your work with other artists'. I didn't know it at first, but there are these tiny magical details in comic making that keep readers at the edge of their seats.
I started out as a cosplayer myself in secondary school, and I was (and still am) amazed at the kind of content cosplayers shared to fill the gap of fulfilling your dream cosplay. I mean look at this collated list to cover almost everything about cosplay. If you cosplay, then you know that you have to be a jack of all trades: makeup; wig-styling; template-making; sewing and tailoring; armor and prop-making; and throw in acting especially if you're performing on stage. Don't forget another list for the many different stores to get your materials! On hindsight, it actually makes cosplaying enjoyable because you don't have to figure out everything yourself!
There's a lot about cosplay, but it's simply a play word between costume and role-playing. I'd like to think comic-making is simple too: art and storytelling! But unlike cosplaying, you don't really see the artist's struggles or aha-moment in the process of comic making. Sometimes, it does feel as if they magically conjure 60 panels of comic every week without sweat and tear! By talking to other successful comic artists out there, I soon learned that they work really hard to get to where they are now. And they learned to strike a balance when it comes to managing their workload. Here's a useful article about 4 Tips For a Consistent Weekly Comic Update.
Before you browse through this collation of wonderful resources, always perform self-evaluation to understand what are your strengths and weaknesses. That way, you can better work on the things you're lacking of.
Resource List
I've added and categorized these free resources. Big word of thanks and gratitude to the authors that made these so accessible! And also to fellow comic artists that have suggested their own recommended resources! If you too have something useful to share, just drop them in the comment section!
| 📺: Video | 📻: Podcast | 🎨: Image | 📚: Article |
| --- | --- | --- | --- |
Art
Writing
Marketing / Self-Help
Publishing Platform
Tools
Legal Advice
Community
Tapas Forum (Great Q&A for comic artists)
Leave me a message if you know anywhere useful!
Printed Resources
These listed books are not free, but they're recommended by comic artists.
Framed Ink: Drawing & Composition for Visual Storytellers – Marcos Mateu-mestre
The Webcomics Handbook – Brad Guigar